PEOPLE
Moore receives distinguished investigator award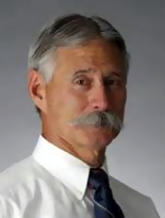 E.E. (Gene) Moore, professor and vice chairman for research in the Department of Surgery, School of Medicine, has received the 2014 American College of Critical Care Medicine (ACCM) Distinguished Investigator Award. This is the ACCM's highest recognition for scientific contributions.
ACCM members who receive the award are invited and reimbursed to attend the Critical Care Congress, which explores breakthroughs in research highlighting the most recent innovations in critical care.  Moore attended the 2014 Critical Care Congress in San Francisco on Jan. 11.
A recent convocation speech by Moore titled, "What would Osler say," focused on physicians' responsibilities for controlling health care expenditures.