PEOPLE
Miller named CU-Boulder spokesman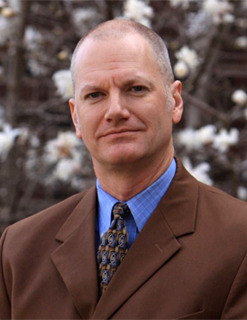 Mark J. Miller was named spokesperson and issues coordinator for the CU-Boulder campus, effective Nov. 4. Miller currently serves as spokesperson and associate director for marketing and communications for Drury University in Springfield, Mo., and brings more than two decades of media management and broadcast media experience to the post. He is a 1990 CU-Boulder graduate in journalism.
"I could not pass up the opportunity to work at my alma mater in my home state," Miller said. "I look forward to working with the outstanding media relations team at CU-Boulder and continuing to strengthen the university's mutually beneficial relationships with the media."
As campus spokesperson, Miller replaces Bronson Hilliard, who will assume the post of assistant vice chancellor for strategic media relations at CU-Boulder. In that role, Hilliard will oversee the university's combined news, internal communications, executive communications and social media operations.
Malinda Miller-Huey, who currently serves as assistant director for media relations and news services, will assume the position of director of media relations and news services, managing the campus's research and academic news and social media operations.
Both Miller and Miller-Huey (who are not related) will report to Hilliard.
Miller, who has been at Drury in his current capacity since 2008, spent eight years at Springfield's KOZL and KOLR in news, sports and account management capacities, and five years as sports anchor and reporter at WPSD in Paducah, KY. He also served as sports director at KOTA in Scottsbluff, NE.
He holds a master's degree in communication from Drury (2012) and a bachelor of science in journalism from CU-Boulder (1990).