PEOPLE
In memoriam: Karen Lynn Gibson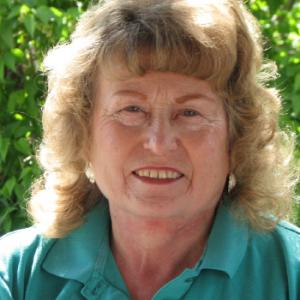 Karen Lynn Gibson, former staff member at CU Boulder, died July 16, 2018, at her home in Louisville. She was 73.
Gibson worked at CU for 26 years, retiring in 2007. She worked in the Housing Department in the dorm office. She was then secretary for the Housing Maintenance Department and was promoted into the Housing Finance Office as supervisor of the cashier's office.
She was born Jan. 23, 1945, in Longmont to Hugh David Gibson and Violet Marion Lentz Gibson. She graduated from Fairview High School in 1963 and Wheatridge Beauty School in 1964. She married William Kennedy in 1965 (divorced) and had two children. She married Leo Hogan in 1986 (divorced).
She was raised on a farm/ranch near Lafayette and worked with horses and cattle most of her life. In her youth, she competed in rodeo and gymkhana. She worked as a hairdresser for many years and served as a foster mother. She was active in 4-H for 10 years and served as 4-H leader in Colorado Springs with the Kit Carson Little Ranchers 4-H Club.
Gibson was incredibly dedicated to her children and grandchildren; they were her life. She was also a gifted quilter, making many, many quilts for family, friends, and future generations. She loved horses, sewing, music, genealogy, and ceramics. She was an avid reader and played the piano. She researched and wrote an 800-page family history that covered hundreds of years and included more than 1,000 photos; she published the book/website in 2018 (https://gibsonfamilystory.wordpress.com/).
But mostly, she enjoyed her grandchildren and was thrilled to have great-grandchildren. One of her favorite things was to have the kids over to make popcorn and watch old westerns, Longmire, or a good detective show. She loved the company of her cats.
She is survived by her daughter, Kim Kennedy White and her husband, Arlo White of Broomfield, CO; Jim Kennedy and his wife, Ashley Kennedy of Honolulu, HI; six grandchildren, Eamon White, Alison White, Cameron Kennedy, Kyle Kennedy, Christina Kennedy, and Chayce Kennedy; two great-grandchildren, Quinn Kennedy and Calvin Kennedy; and Gary Gibson and his wife Mary Lou Gibson. She has many nieces, nephews, cousins – just a big loving family.
She was preceded in death by her parents, Hugh and Violet Gibson, and her brothers, Jack Gibson and David Gibson.
She was truly one of a kind who loved the outdoors, nature, and the beauty of Boulder County. She will be missed by so many.
Memorial services were July 22 at Crist Mortuary, Boulder. In lieu of flowers, please consider donating in her name to the charity of your choice.