PEOPLE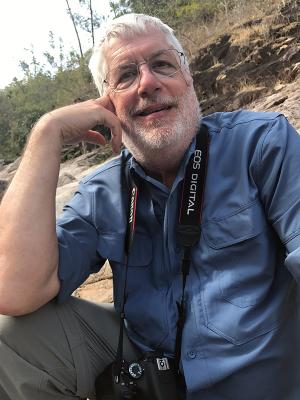 James Paul Avery, professor emeritus and former associate dean of the College of Engineering and Applied Science at CU Boulder, died Dec. 1, 2018, after a year and a half battle with a rare form of blood cancer. He was 68.
A memorial service will be at 3 p.m. Jan. 4, 2019, at St. John's Episcopal Church, 1419 Pine St., Boulder.
He was born July 23, 1950, in Omaha, Nebraska, to Clarence George Avery and Rachel Leah Kasson Avery. He graduated from DeKalb High School in DeKalb, Illinois, in 1968.
He went on to earn a bachelor's degree in computer science from Michigan State University in 1972 and a Ph.D. in analytical chemistry from the University of Illinois Urbana-Champaign in 1978.
He married Susan Kathryn Rykala on Aug. 12, 1972, in Southfield, Michigan.
Avery had a distinguished academic career, serving as a faculty member in analytical chemistry at the University of Illinois before joining the faculty in electrical and computer engineering at the University of Colorado Boulder in 1982.
At CU Boulder, he served as associate department chair of electrical and computer engineering, technical director of the Integrated Teaching and Learning Laboratory (ITLL) and associate dean of the College of Engineering. He also provided technical and consulting support for the Scientific Shipboard Services Group at Woods Hole Oceanographic Institution.
Avery was a pioneer in the integration of microcomputers into scientific instrumentation, and over a career of decades, developed computer interfaces for blood chemistry and analysis instruments. At Illinois, he was co-inventor of an instrumental concept that has had continuing, broad influence on the design of chemical instrumentation. At Colorado, he developed interfaces for atmospheric radar systems, traveling to such far-flung locales as Australia, Saipan, Greenland, Christmas Island and the South Pole to conduct field work. Nationally known as an innovator in engineering education, he was instrumental to the development of the ITLL – an innovative facility that is dedicated to hands-on engineering and project-based learning.
He received the Antarctica Service Medal through the National Science Foundation. He was a senior member of the Institute of Electrical and Electronics Engineers and a member and served on the Board of the Falmouth Historical Society.
Avery was soft-spoken, kind and gentle. Ever inquisitive, the prospect of new discoveries always sparked his enthusiasm and imagination. He worked tirelessly behind the scenes and went out of his way to help people without ever asking for recognition.
He loved all kinds of music, especially classical and jazz, four-wheel-drive adventures and exploring old mines and railroads in the Colorado mountains. Trains, large and small, fascinated him. He was famous for his wit and humor, especially as revealed in his famous annual Christmas letters, better known as The Boulder Blarion and Woods Hole Hollerer. He also enjoyed working with the Boulder Amateur Radio Club Juniors.
He is survived by his wife, Susan Avery, of Boulder; a son, Christopher Scott Avery of Walnut Creek, California; a brother, Robert Scott Avery of Atlanta; and two sisters, Patricia Ann Avery of Hastings, Nebraska, and Mary Virginia Avery of Orlando, Florida.
Memorial contributions may be made to the James Avery Memorial Scholarship Fund at CU Boulder at https://giving.cu.edu/fund/james-avery-memorial-scholarship-fund or CU Advancement, CU Foundation, 1800 Grant St., Denver, 80203.