PEOPLE
Lightner named Associate Vice President for Academic Affairs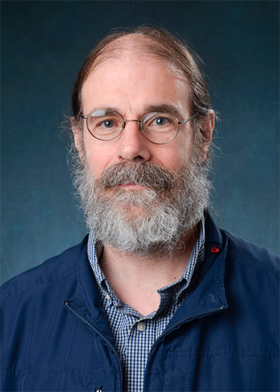 Michael Lightner, Ph.D., has joined the CU President's Office as Associate Vice President for Academic Affairs.
In his new role, he will work with Vice President for Academic Affairs Kathleen Bollard. At CU-Boulder, he currently is a professor of Electrical, Computer and Energy Engineering. He has served as director of the ECEE graduate program, Associate Dean for Academic Affairs, and just completed eight years as ECEE department chair. He helped found the Coleman Institute for Cognitive Disabilities and served as its associate executive director. Lightner also served on the Boulder Faculty Assembly and the Boulder campus planning commission. He helped move the Boulder campus to partner with Coursera and was faculty liaison with Coursera. He served on the president's committee on technology enhanced learning. He also has served on and chaired the system privilege and tenure committee.
Professionally his work began in the area of computer-aided design of integrated circuits. Through the IEEE (Institute of Electrical and Electronic Engineers, a 400,000 member global organization) Lightner served as technical and general chair of various international conferences, served as editor-in-chief of the Transactions on Computer-Aided Design, President of the Circuits and Systems Society, Institute VP of Technical Activities, Institute VP of Publication Products and Services, Institute VP of Educational Activities and as President of the Institute. He was made a Fellow of the IEEE for his technical contributions.
Since working with the Coleman Institute, he has concentrated on assistive technology for people with cognitive disabilities and collaborated with the CU Anschutz Medical Campus through Assistive Technology Partners and the Physical Medicine and Rehabilitation Department of the School of Medicine. He was made a Fellow of the American Institute of Medical and Biological Engineers for his work in assistive technology.
He received his bachelor's and master's degrees in electrical engineering from the University of Florida and his Ph.D. in electrical engineering from Carnegie Mellon University. Before joining CU-Boulder in 1981 he spent time as a Member of Technical at Bell Labs and an assistant professor at the University of Illinois, Urbana-Champaign.