PEOPLE
Hoye joins UCCS University Advancement as marketing director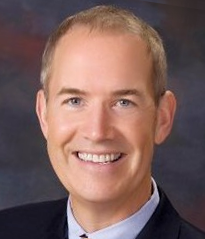 Greg Hoye, previously executive director of communication and marketing at College of Saint Benedict/Saint John's University, St. Cloud, Minnesota, and an independent marketing consultant, was selected as director of university marketing at UCCS following a national search. He will begin Sept. 15.
As marketing director, Hoye will chair the university's integrated marketing committee, work closely with the Division of Student Success and Enrollment Management, and with other university departments to develop marketing initiatives.
Before working as an independent marketing consultant, Hoye served as the chief communications marketing officer for College of Saint Benedict/Saint John's University. In that role, he developed and implemented integrated marketing plans for the private liberal arts colleges in St. Joseph and Collegeville, Minnesota. They are separate institutions that share a single academic program. Earlier, he worked as director of public information for Saint John's University, as publications director for College of Saint Benedict, and as director of communications and marketing for United Way chapters in Orange County, California, and central Minnesota.
"I am extremely pleased and honored to be joining the UCCS community," Hoye said. "With the director of university-wide marketing position, the university has made a strong statement about the importance of consistent, strategic branding and marketing. I look forward to working with the many talented and committed marketing professionals at UCCS to take the university to the next level in its marketing strategies."
Hoye earned a bachelor's degree from Saint Cloud State University, St. Cloud, Minnesota, and is a graduate of the St. Cloud-area Chamber of Commerce leadership program. He is active in many community and professional organizations including the Council for Advancement and Support of Education, the International Association of Business Communicators and the American Marketing Association.