PEOPLE
Griego to be inducted into Latina Legacy Circle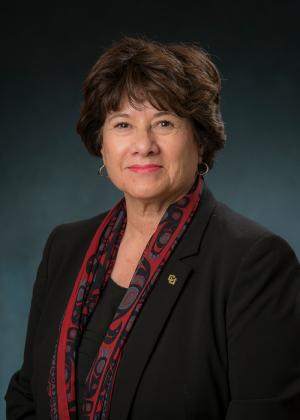 Irene Griego, member of the CU Board of Regents, is one of six Latina leaders being honored today by the Denver Public Library in an induction ceremony for the Latina Legacy Circle.
The group honors Denver and Colorado Latinas who have made a positive, long-lasting impact on the community. The ceremony is set for 5:30 p.m. at the Rodolfo "Corky" Gonzales Branch Library.
Also being inducted are Anna Jo Garcia Haynes, Cecilia Mascarenas, Judy Miranda, Anna Orozco Flores and Rosemary Rodriguez.
The Latina Legacy Circle was founded to honor the spirit of Lena L. Archuleta, an educator, community activist, librarian and founder of many early Latino organizations in Denver. Archuleta is known for her legacy of service and civic contributions. The group also raises funds to support programs and services at the Gonzales Branch Library in West Denver.
Griego, who has served on the Board of Regents since December 2011, is a lifelong resident of Colorado whose career in public education took root with degrees from CU. She earned a bachelor's degree in elementary education from the University of Colorado Boulder and a doctorate in school administration from the University of Colorado Denver, as well as a master's in educational administration from the University of Northern Colorado.