PEOPLE
Greenwood joins team at CU Denver Ombuds Office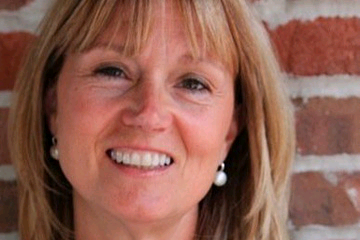 Katherine Greenwood has joined the CU Denver | Anschutz Ombuds Office. Greenwood is assuming the responsibilities formerly held by Mary Chavez Rudolph.
The Ombuds Office is a resource available to all members of the university community to provide informal conflict resolution. The Ombuds Office provides a forum for prompt, impartial and confidential discussion for individuals to review options for informal resolutions of differences.
Greenwood has more than 20 years of experience as an attorney, mediator and executive coach. Additionally, she has experience working in higher education as an adjunct professor at Loyola University Chicago.
"My first step here is to invite students, staff and faculty to the Ombuds Office. We have designed the space to be a welcoming, personal, and safe place for individuals or groups to express their concerns, small or large, about university-related issues," Greenwood said.
The office emphasizes independent assistance to people who are experiencing conflicts, interpersonal issues, or who have complaints, which might include academic issues, administrative policies and procedures, or workplace disputes.
Greenwood completed her undergraduate work in Sociology at Tulane University where she also earned a juris doctorate degree. She holds a master's degree in humanities and is presently completing her doctoral degree at Pacifica Graduate Institute. She was granted a certificate in Conflict Resolution from the Chicago Center for Conflict Resolution.