PEOPLE
Gatlin to direct Chancellor's Leadership Class, UCCSlead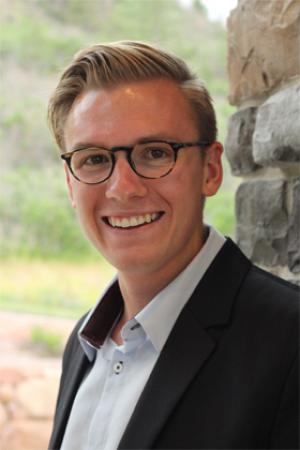 Garrett Gatlin was appointed director of the Chancellor's Leadership Class and UCCSlead on June 1 following a national search.
UCCSlead expands on the Chancellor's Leadership Class scholarship program to reach students of all academic levels. Eventually, Gatlin hopes to reach as many as 1,000 students with leadership training similar to what an executive might receive mid-career. Students can participate at three different levels and be eligible for recognition upon graduation.
Prior to joining UCCS, Gatlin worked as a research, design and delivery intern for the Center for Creative Leadership, Colorado Springs. He has also worked as the coordinator for communication across the curriculum in the Center for Excellence for Communication and as an academic lecturer at UCCS. He was an assistant director of operations for Pure Rebellion Ministries, a local non-profit, and previously worked as both a marketing manager for an insurance company and as a restaurant trainer.
Gatlin earned bachelor's and master's degrees in communication from UCCS. He replaces Kristi Kremers who returned to the University of Minnesota to pursue a doctoral degree dissertation.