PEOPLE
Frey revisits post-9/11 memoir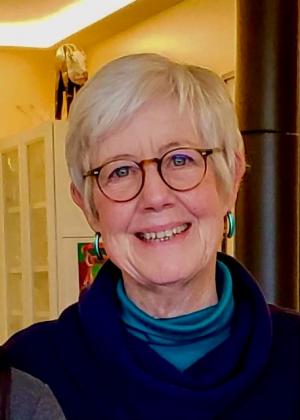 Julia Frey, professor emerita in the Department of French and Italian at CU Boulder, recently completed an updated version of her memoir "Balcony View: Living at Ground Zero After 9/11."
Frey said she took early retirement in 2000 because her husband, CU Boulder professor Ronald Sukenick, was slowly dying of inclusion body myositis, which progressively left him severely disabled. The couple moved to New York, into a specially equipped apartment in Battery Park City, across the street from the Twin Towers. "Balcony View" tells the first six months of their experience after 9/11.
Today, she said, her diary of those days and months is unexpectedly significant. What they lived through during and after the 9/11 attacks, virtual prisoners in a small apartment, one of them dying, in an ongoing emergency – no electricity, gas or drinking water – has become a tragically familiar situation. The pandemic and natural disasters have left many others, equally unprepared, taking care of desperately ill family members.
Frey said she decided to do a revision of her original, handwritten diary "because the story of how a couple of unheroic, eccentric intellectuals and their irrepressible cat, Pearl, muddle through their own catastrophe and sometimes come out smiling might help others going through similar double coping. There is even a happy ending."
The first edition of "Balcony View" (2011) was a finalist for an Indie Discovery Award in Memoir. Frey lives in Paris and Vallauris, France.