PEOPLE
Fields co-edits book on sports and law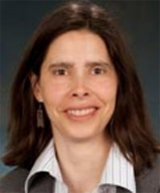 Sarah K. Fields, associate professor of communication at CU Denver and author of "Female Gladiators: Gender, Law, and Contact Sport in America," has co-edited a book titled "Sport and the Law: Historical and Cultural Intersections."
The book examines how athletes have used the nation's judicial system to solve conflicts and how their cases have transformed the interpretation of laws. The essays look a vast array of social and legal controversies including Haywood v. NBA (1971), which allowed any player to enter the draft; Flood v. Kuhn (1972), which considered baseball's antitrust status; Danny Gardella's 1948 case regarding free agency and baseball; Muhammad Ali's celebrated stance against the U.S. draft; Renée Richards's 1976 lawsuit against the United States Tennis Association and its due process ramifications; and the recruitment of underage Latin baseball players in the Caribbean region considered as human rights violations of international law.
"Sport and the Law" links these cases to others, giving the reader the opportunity to see the threads weaving law and sport together in American society.
Fields' co-editor is Samuel O. Regalado, professor of history at California State University, Stanislaus, and is the author or editor of four books, including "Baseball in Nikkei America: From the Meiji to the Majors."
The book is part of a Sport, Culture, and Society series from the University of Arkansas Press that recognizes sport's powerful influence and ability to change people's lives in significant ways. The series includes both monographs and anthologies that are characterized by scholarship, accessibility for a wide audience, and interesting and thoughtful design and interpretations.