PEOPLE
Dukovic named Beckman Young Investigator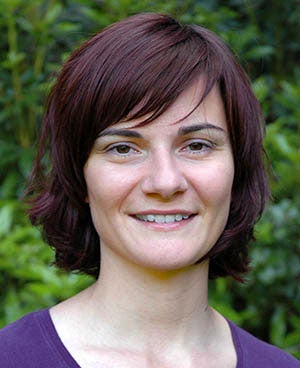 Gordana Dukovic, assistant professor in the Department of Chemistry and Biochemistry at CU-Boulder, has been named a Beckman Young Investigator by the Arnold and Mabel Beckman Foundation. The award will provide up to $750,000 over four years to support Dukovic's research on new materials for solar energy harvesting.
The Beckman Young Investigator program provides research support to the most promising young faculty members in the early stages of academic careers in the chemical and life sciences particularly to foster the invention of methods, instruments and materials that will open up new avenues of research in science.
Dukovic is one of seven early career faculty to receive the award.  She previously has received the CAREER Award from the National Science Foundation, and the Cottrell Scholar Award from the Research Corporation for Science Advancement.