PEOPLE
Du, George receive patents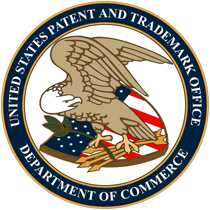 The CU Technology Transfer Office recently announced that patents have been granted to university researchers.
Yiping Du of the CU Denver departments of psychiatry and audiology has been granted a patent for a novel MRI technique to collect images of both arterial and venous vasculature in a single scan. This technique allows for faster and more accurate MRI imaging, providing better clinical assessment of brain tumors and diseases, among other applications.
TTO began prosecuting this patent on behalf of the university in January 2008; the patent (U.S. 8,674,691, "Susceptibility weighted magnetic Resonance imaging of venous vasculature") was issued March 18, 2014. Currently, TTO is exploring licensing options to bring this technology to the market, along with several other novel MRI techniques developed by Dr. Du.
A group of researchers led by Steven George (Department of Chemistry and  Biochemistry and Department of Chemical and Biological Engineering at CU-Boulder) has been awarded a patent for a process to create ultrathin metal films using atomic layer deposition – the films created using this process are especially well-suited for use as catalysts in fuel cells.
The initial patent application was filed in September 2010, and the patent (U.S. 8,647,723, "Nucleation of ultrathin, continuous, conformal metal films using atomic layer deposition and application as fuel cell catalysts") was issued February 11, 2014. In addition to Dr. George, inventors on this patent include Layton Baker, a former CU research associate who is now at the Jet Propulsion Laboratory, and two industry collaborators.