PEOPLE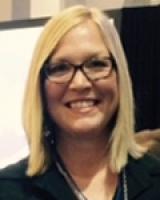 Julaine Field, associate professor in the Department of Counseling and Human Services, College of Education at UCCS, recently received the Outstanding Counselor Educator Award from the Colorado Counseling Association. Field received the award at the CCA conference in Denver. Each year, the group recognizes members who have gone beyond the call of duty within their institution of higher learning or in the field. The counselor educator award was one of six awards given.
Niraj Chaudhary, head of Information Technology Department at the Auraria Library, has been named to the Leading Change Institute Class of 2015. This EDUCAUSE program engages emerging leaders in the academic information sector who can inspire, advocate, and advance needed changes in higher education. Fellows in the Institute hear from speakers from a wide range of backgrounds who share real-life problems from across the higher-education landscape. Institute participants then design solutions during a May 2015 weeklong program in Washington, D.C.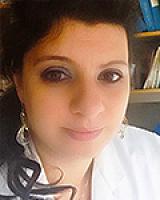 Reema Wahdan-Alaswad recently participated in the 50 Leaders of Tomorrow Summit in Washington, D.C. Wahdan-Alaswad is a postdoctoral fellow in the lab of Ann Thor in the Department of Pathology, CU School of Medicine. The 50 Leaders of Tomorrow were selected from hundreds of highly qualified applicants through a competitive selection process. The applicants included postdoctoral fellows, entrepreneurs, graduate students, law students, policy fellows and medical students. Wahdan-Alaswad participated in a group that proposed a novel idea/product called FEMITRA, an oral-based capsule that would be used to treat Clostridium difficile infections (CDIs) that currently pose a major healthcare burden costing more than $4.8 billion annually. FEMITRA uses engineered bacteria that will replace fecal microbiota transplantation.