PEOPLE
Department of Neurology names new chair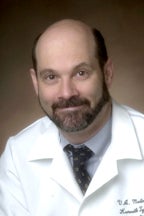 Ken Tyler, M.D., was named chair of the department of neurology at the University of Colorado School of Medicine.
A professor of neurology, medicine, microbiology and immunology, Tyler accepted the position that Don Gilden, M.D., held for the past 23 years.
Tyler earned his undergraduate degree at Harvard University, where he graduated magna cum laude, and his doctorate from The Johns Hopkins University School of Medicine.