PEOPLE
Colorado Women's Hall of Fame welcomes members with CU ties
Two women with ties to the University of Colorado are among the latest 10 inductees to the Colorado Women's Hall of Fame.
The inductees, who will be welcomed on Thursday, March 18, include six contemporary women and four historical women who have significant ties to Colorado and will be honored for their outstanding, enduring contributions to their fields of endeavor.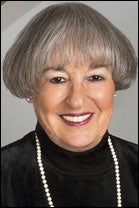 Elinor Miller Greenberg is an educational innovator, theorist and writer who influences education, civil rights, and women's rights locally, nationally and internationally. As a leader in adult education and adult development, she has worked with major colleges and universities in Colorado, including in her role as former regional director of the University of Colorado Anschutz Medical Campus. She also was a guest faculty member of the Harvard University School of Education Institute for the Management of Lifelong Education. Greenberg has written, co-written and edited nine books and more than 200 papers. She was one of the first to create learner-centered educational programs in Colorado as founding director then national coordinator of Loretto Heights College's University Without Walls, an individualized bachelor's degree program for adults utilizing resources from the community.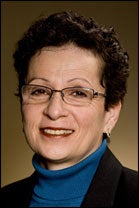 Jill Tietjen is a registered professional engineer who has spent more than 30 years in the electric utility industry consulting and providing expert witness testimony on behalf of electric utilities before the Federal Energy Regulatory Commission (FERC) and state regulatory commissions. She has lived and worked in Colorado since 1981, and was director of the women in engineering program at the University of Colorado at Boulder. She has received numerous awards from engineering, civic and social organizations for her service to her profession and her community.
Tietjen is president and CEO of Colorado-based Technically Speaking Inc. She regularly speaks on women in engineering, historical women in engineering and science and on leadership topics. She co-wrote the locally best-selling book "Her Story: A Timeline of the Women Who Changed America." She has written or co-written five books and 75 articles, and has been featured in more than 150 articles.
The other four contemporary women who will be inducted during the ceremony are Madeleine Albright, a diplomat and the first woman U.S. Secretary of State; Maria Guajardo, a clinical psychologist and early childhood development specialist; Philippa Marrack, a medical researcher at National Jewish Health; and Ramona Martinez, a politician and the first Latina president of Denver City Council.
The four historical inductees are Hattie McDaniel, actress and first African-American woman to win an Academy Award; Sue O'Brien, journalist and press secretary to Gov. Richard Lamm and campaign manager for Gov. Roy Romer; Bartley Marie Scott, rancher and conservationist from Ouray County; and Alice Bemis Taylor, philanthropist and founder of Colorado Springs Day Nursery (now operating as Child Nursery Centers).
The ceremony starts at 5:30 p.m. at the Denver Downtown Marriott. Tickets, $95, may be purchased by contacting jessisnyder@hotmail.com or 303-271-3599, or by visiting www.cogreatwomen.org.