PEOPLE
Co-founder of Center of the American West launches latest book
The University of Colorado Boulder's Center of the American West will celebrate the release of Charles Wilkinson's recently published book, "The People Are Dancing Again: The History of the Siletz Tribe of Western Oregon," on Jan. 27. The program, which is free and open to the public, is at 7 p.m. in the Old Main Chapel on the CU-Boulder campus.In the book, Wilkinson brings to life the history of the Siletz people, a history that in many ways reflects the history of all Indian tribes. The extensively researched account includes oral tradition and personal interviews.
Wilkinson is Distinguished Professor and Moses Lasky Professor of Law at the University of Colorado Law School. Co-founder of the Center of the American West, he also has authored several other books, including "Messages From Frank's Landing: A Story of Salmon, Treaties and the Indian Way" and "Blood Struggle: The Rise of Modern Indian Nations."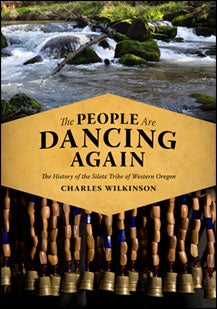 "The fact that Charles Wilkinson teaches at CU constitutes one of the greatest assets of our community," said Patty Limerick, faculty director and board chair of the Center of the American West. "As the co-founder of the Center, Charles sets the highest standard in understanding, eloquence, compassion and a commitment to justice. 'The People Are Dancing Again' is a book every Westerner should read."
For more information, visit the Center of the American West's website at http://www.centerwest.org or call 303-492-4879.