PEOPLE
Brooks-Kayal elected president of American Epilepsy Society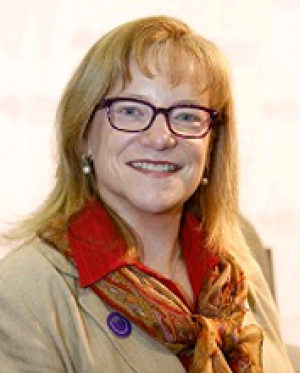 Amy Brooks-Kayal, professor of pediatrics and neurology, School of Medicine, was elected president of the American Epilepsy Society (AES) at the group's annual meeting in December 2014.
Brooks-Kayal is the Ponzio Family Chair and chief of pediatric neurology at Children's Hospital Colorado. She also leads a National Institutes of Health (NIH)-funded research program focused on the molecular mechanisms underlying epilepsy and the development of new targeted therapies for epilepsy prevention and disease modification.
AES is the largest U.S. medical and scientific society dedicated to the prevention, treatment and cure of epilepsy. AES members are professionals engaged in research and clinical care from private practice, academia and government. For more than 75 years, AES has been unlocking the potential of the clinical and research community by creating a global forum where professionals can share, learn and grow.
Brooks-Kayal has a long history of service to the neuroscience and epilepsy research communities. She is a member of the Advisory Council of the National Institute of Neurological Disorders and Stroke (NINDS), and past chair of the National Institutes of Health (NIH) Clinical Neuroplasticity and Neurotransmitters Study Section.
Brooks-Kayal organized and chaired sessions on epilepsy co-morbidities for the NIH-sponsored conference on curing epilepsy in 2007 and 2013, and she served as co-chair and steward for the NINDS epilepsy benchmark on epilepsy co-morbidities. She has served on the executive committee of the American Neurological Association, as a counselor for the Professors of Child Neurology, and she has served on multiple committees for the AES, Child Neurology Society and the Society for Neuroscience, and chaired the working group on co-morbidities for the ILAE/AES workshop on preclinical epilepsy therapy discovery.
She also has served on the scientific advisory boards for Citizens United for Research in Epilepsy (CURE) and for the National EpiFellows Foundation. She also is a past associate editor of the journal Epilepsia and currently reviews several other scientific journals.