PEOPLE
Baroway elected president of CPCU leadership council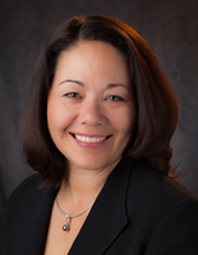 Cindy Baroway, a lecturer in the risk management and insurance program in the Business School at CU Denver, was elected as the 2013-14 president and chair of the Chartered Property Casualty Underwriter Society (CPCU) leadership council at the CPCU Society Annual Meeting on Oct. 27 in New Orleans. The CPCU Society provides resources, educational programs and leadership opportunities for its 23,000 members in the property and casualty insurance industry.
Baroway is the president of Lakewood City Council, the fifth largest city in Colorado. In her role, she manages council communication and helps set strategic policies that reflect the needs of the entire community.
Before becoming a city councilor, Baroway spent a majority of her career in the claims sector of the insurance industry at Safeco Insurance Company, Nationwide Insurance and CIGNA Insurance Company. After 15 years of successive leadership positions, she formed her own expert witness firm. More recently, she began focusing on educating other insurance professionals, as both the insurance education program director of the Colorado Chapter of the CPCU Society and an adjunct faculty member and lecturer at the Community College of Aurora and the UC Denver.