PEOPLE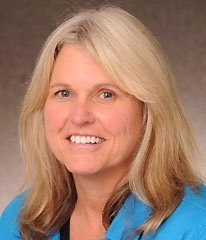 Laura Argys, a professor of economics, has been named interim dean of the College of Liberal Arts and Sciences at CU Denver. Argys has taught courses ranging from introductory economics to graduate research seminars.
"Laura is a labor economist and economic demographer who conducts research in the areas of health, education and family policies, with a focus on child well-being and health," said Provost and Vice Chancellor for Academic and Student Affairs Rod Nairn. "Dr. Argys has served as chair of the Department of Economics and associate dean for research and creative activities in CLAS."
Argys follows Dan Howard, who is leaving CU Denver to be the provost at New Mexico State University (NMSU). Before coming to CU in 2008, Howard spent 20 years at NMSU, including heading the biology department and as the interim associate dean for research in NMSU's College of Arts and Sciences.
Argys sees the challenge as "an exciting opportunity to continue the momentum that the college has built in the past five years. I look forward to working with the faculty and staff in the upcoming year to continue to expand and sustain research support and infrastructure in the college, to enhance the learning experiences and success of CU Denver students pursuing a liberal arts education and to grow our partnerships with other schools and colleges, campuses and the community. As is true throughout higher education in the state and across the country, we face challenges to our funding from a variety of sources and competition for students on a national level. We can't afford to sit on the sidelines."
She intends to focus attention on programs and projects such as the BA/BS-MD program, which admits top students to the downtown campus with a reserved spot in medical school; international college programs; the recent undergraduate program in public health; fundraising opportunities and the CLAS presence in the new building under construction on the Auraria Campus.