PEOPLE
Albino honored as Distinguished Psychologist in Management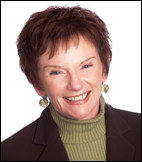 Colorado School of Public Health Associate Dean Judith Albino has been awarded the Distinguished Psychologist in Management Award for 2013 by the Society of Psychologists in Management (SPIM).  Albino received the award Feb. 22 during the SPIM midwinter conference in Arizona.  In her invited address, she spoke to the group on the topic of "Leadership Identity and Leadership Frames."
The Distinguished Psychologist in Management Award recognizes outstanding contributions to the practice of management by a psychologist. The award is presented to an individual who has developed, refined and implemented practices, procedures and methods that have a major impact on people in organizational settings and/or on the profession of management.
Albino, a health psychologist, is the school's Associate Dean for Strategic Planning and Development and Clinical Professor of Community and Behavioral Health. She currently is principal investigator and directs the Center for Native Oral Health Research.  She also directs the senior leadership training program (LITeS) for the Colorado Clinical and Translational Sciences Institute. Albino served as the interim dean for the Colorado School of Public Health from 2011-2012 and is President Emerita of the University of Colorado.
Albino is among a small handful of higher education leaders selected to receive the award, which more often has been presented to psychologist/leaders from the corporate sector. Past recipients from higher education have included John Conger, former chancellor of the University of Colorado Health Sciences Center; Richard Atkinson, former president of the University of California; and Frances Horowitz, former president of Graduate Center of the City University of New York.