PEOPLE
Abdalati to co-lead high-profile effort to set nation's satellite science agenda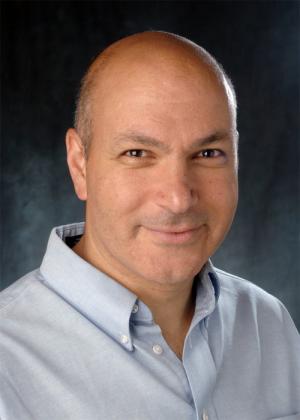 Waleed Abdalati, professor of geography at the University of Colorado Boulder and director of the Cooperative Institute for Research in Environmental Sciences (CIRES), will co-chair a prestigious national committee charged with developing U.S. priorities for observing Earth's atmosphere, oceans and land surfaces by satellite.
With co-chair Antonio Busalacchi of the University of Maryland, Abdalati will lead the Decadal Survey for Earth Science and Applications from Space, the second such survey conducted by the National Research Council. The first was released in 2007.
"This is a testament to Dr. Abdalati's standing in the scientific community and builds upon our reputation as a leader in earth sciences," said CU-Boulder Chancellor Philip P. DiStefano.
Abdalati and Busalacchi will spend the next two years leading a team of dozens of scientists, engineers and policy experts from around the country. They'll develop satellite science priorities for NASA, the National Oceanic and Atmospheric Administration (NOAA), the U.S. Geological Survey and other federal agencies from 2017 to 2028.
The National Research Council team will consider the need for new satellites and data that can help save lives and property through improved weather forecasts and satellites to help researchers understand changes in climate, freshwater resources and other environmental variables.
"I am pleased to be serving with Dr. Busalacchi in this important effort to prioritize our nation's needs for earth science and observations from space," said Abdalati, who served as NASA's chief scientist in 2011 and 2012. "This effort will bring together some of the best geoscientists in the country to help ensure that our federal investments in space-based observations can provide the maximum scientific and societal value."
CIRES is a partnership of NOAA and CU-Boulder.
U.S. News & World Report ranks CU-Boulder as the second leading academic institution in the world for geosciences.
Busalacchi directs the Earth System Science Interdisciplinary Center (ESSIC) at the University of Maryland, is a professor in of atmospheric and oceanic science and is a trustee of the University Corporation for Atmospheric Research in Boulder.