PEOPLE
Aagaard receives Gee Award; registration open for symposium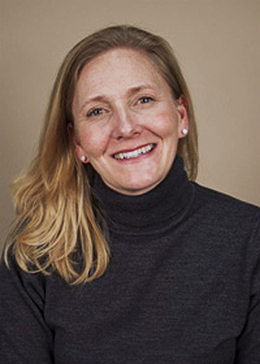 Eva Aagaard, M.D., FACP, has been announced as this year's recipient of the Elizabeth D. Gee Memorial Lectureship Award.
The award recognizes and honors an outstanding University of Colorado faculty member for efforts to advance women in academia, interdisciplinary scholarly contributions and distinguished teaching.
Aagaard is assistant dean for Lifelong Learning, director of the Academy of Medical Educators and director of Faculty Development in the Division of General Internal Medicine at the University of Colorado School of Medicine. Her areas of interest include direct teaching, faculty development, curriculum development and medical education scholarship. She has developed and runs faculty development programs in education within the department, the School of Medicine, the Society of General Internal Medicine and the University of Zimbabwe College of Health Sciences.
She will receive the award and present her scholarly work at next month's CU Women Succeeding, an annual professional development symposium. Registration for the Feb. 28 event on the Anschutz Medical Campus remains open, though space is limited.
Instituted in 1992, the award is named for Elizabeth Gee, a faculty member in the Health Sciences Center School of Nursing and the late wife of former CU President Gordon Gee. The Gee award is the only award in the CU system that specifically recognizes outstanding work on women's issues and efforts to advance women in the academy. It carries with it a $1,000 prize.