STORY
Work changes brought on by pandemic expected to continue
CU system administration staff members hear update from President Kennedy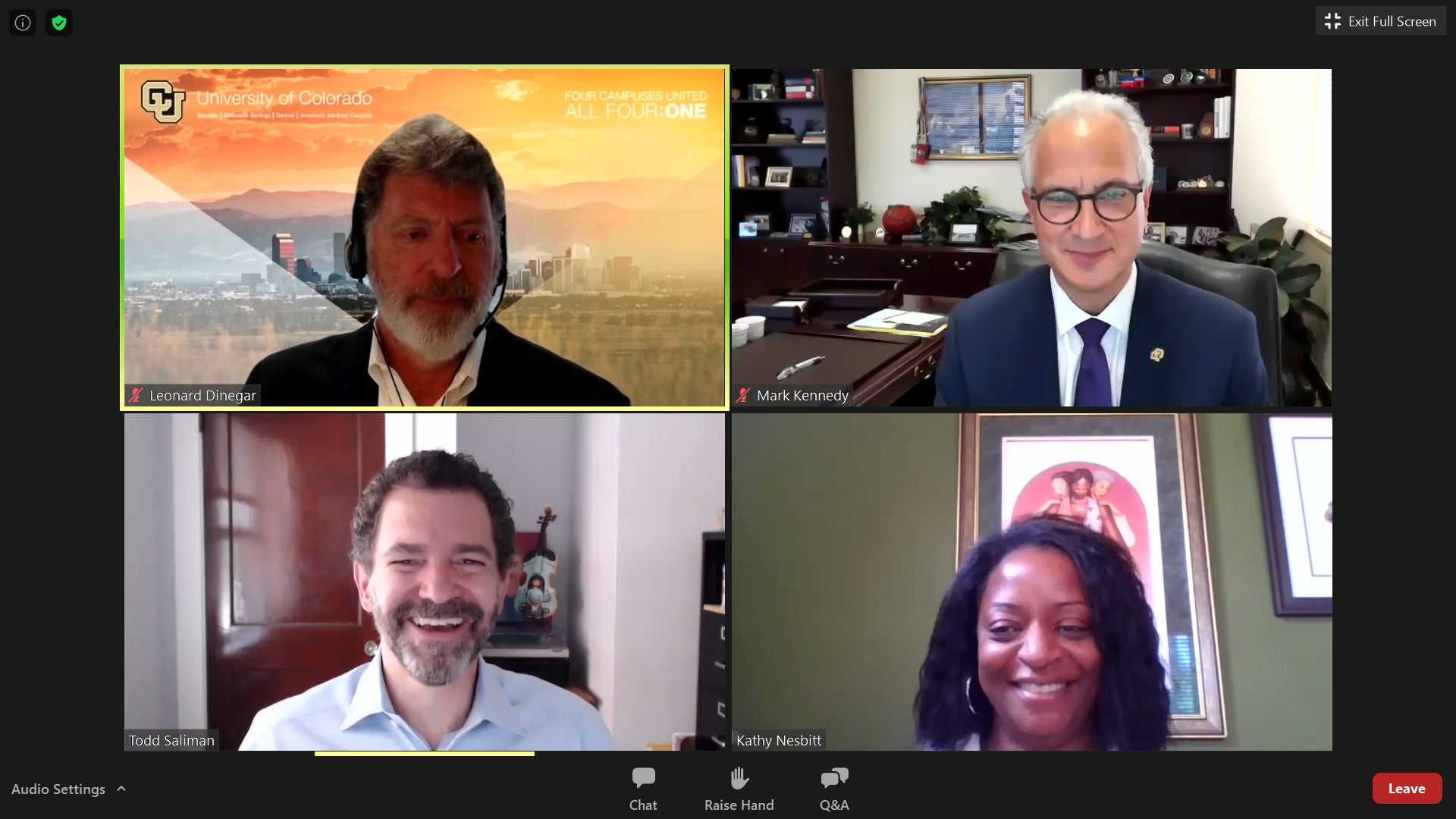 Remote working, budget challenges, furloughs and a hiring chill – side effects of the coronavirus pandemic – will continue to shape the work lives of staff at CU system administration for the foreseeable future.
Employees received that message from President Mark Kennedy and members of his leadership team during Monday's virtual town hall, attended via Zoom by about 300 staff members at 1800 Grant St., Broomfield advancement offices and CU Health Plan offices.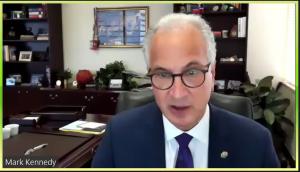 "We are in times of unprecedented turbulence," Kennedy said, noting a "trifecta of massive issues," given the pandemic, the ensuing economic fallout and a civil rights reckoning. "It does put uncertainty and stress on each of us, and I appreciate and empathize with you."
Kennedy thanked staff for their hard work and dedication under the circumstances, which has meant a shift to remote work for most system staff, along with furloughs.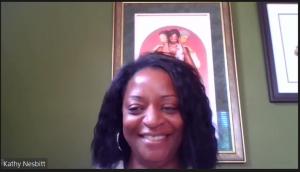 There is no expectation that furloughs for the current fiscal year will be shortened in duration, said Kathy Nesbitt, vice president of administration. Further furloughs during this current year also aren't anticipated, Nesbitt said, but that might change depending on final enrollment numbers from the campuses during the spring 2021 semester.
A hiring chill – limiting new hires to positions determined by leadership to be critical – also remains in effect throughout the year.
In-office safety protocols are in place and have been communicated to employees who may need to return to the office for work now or in the near future. CU and its staff members were geared up for remote work, Nesbitt said, and that work can be done securely so long as those logging in always use the system VPN and strong passwords.
Even after the pandemic is under control, many staff members will prefer to continue to work remotely, based on a recent survey.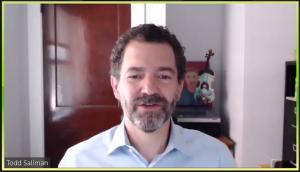 "We found out that a lot of employees are interested in working from home from one to five days a week," said Todd Saliman, senior vice president of strategy, government relations and chief financial officer. "We're taking those survey responses into consideration along with the needs of the university."
Work production must be maintained, and teams must be able to work collaboratively. Office hoteling is likely as in-office work increases; to make the best use of office space at 1800 Grant St., construction might eventually be needed, though budget constraints limit immediate action. The need for office space beyond 1800 Grant might be reduced, Nesbitt said.
"The world is changing," Kennedy said. "There will be opportunities for people to work remotely whether it's part-time or full-time. We have to learn how to manage this most efficiently. But I'm optimistic that we're going to be able to allow for remote working post-pandemic, which will be a positive outcome for employees and the university."
An office space planning team will eventually engage managers on how best to meet space needs.
"One thing that's clear is that we're going to be able to use 1800 Grant more efficiently," Saliman said. "It's great, because it's going to save us money and people will be able to work from home more often. It's also great for our sustainability effort." Parking logistics remain a puzzle yet to be solved.
Budget challenges will continue to loom in the months ahead, lasting not only this fiscal year but into 2021-22, Saliman said.