STORY
Veteran, newly arrived leaders tout collaboration for Rocky Mountain Showdown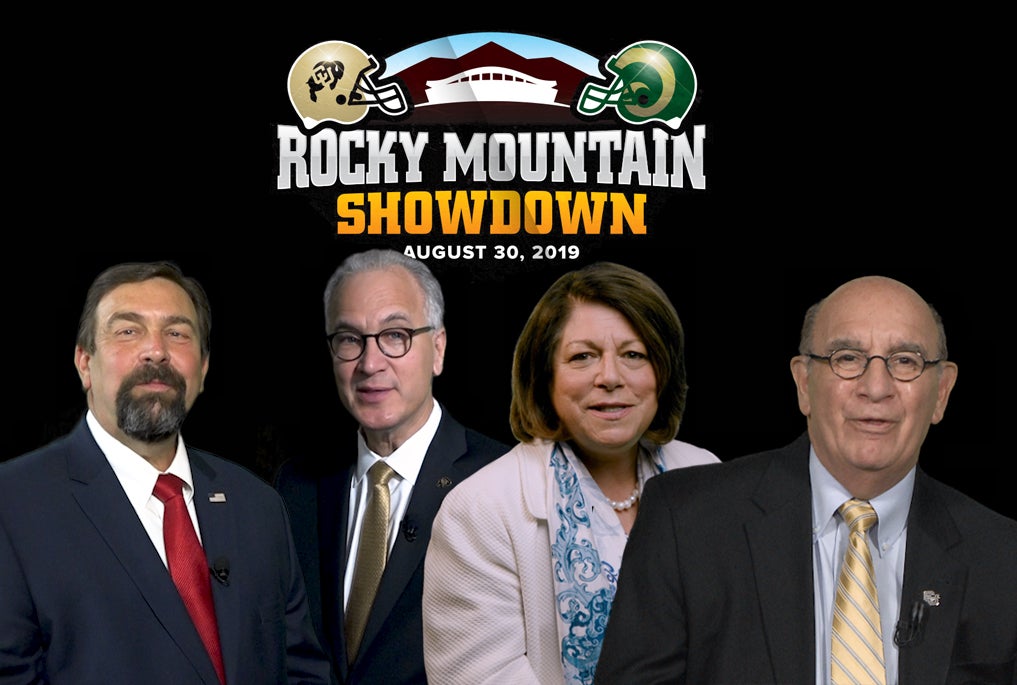 CU will play Colorado State University in football Friday night in the Rocky Mountain Showdown at Broncos Stadium at Mile High. It will be their final meeting in Denver after 21 years. The series will end next year in Fort Collins, then resume for games in Boulder and Fort Collins in 2023-24.
While they are rivals on the football field, CU and CSU are partners in many academic and research endeavors. They have something else in common – a mixture of new and veteran leadership. CU President Mark Kennedy and CSU President Joyce McConnell have been on the job for two months. Chancellor Tony Frank has been at CSU for 26 years. Chancellor Phil DiStefano has been at CU Boulder for 45 years.
The leaders of the campuses and systems came together for a video that uses the occasion of the football game to celebrate partnerships between CU and CSU and to highlight the institutions' collective impact on the state.