STORY
Valerie Simons to serve as interim Chief Compliance Officer for the CU System
Newly created role will oversee compliance and risk management across the system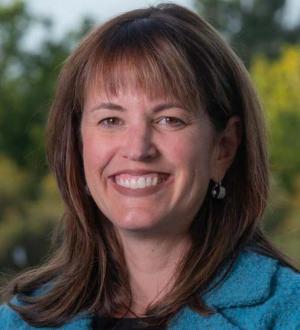 Valerie Simons has been named the interim Chief Compliance Officer and system Title IX coordinator for the University of Colorado System.
Simons was named to the system-wide role after serving as the Associate Vice Chancellor and Title IX Coordinator at CU Boulder for the past seven years.
"CU's compliance with federal and state laws and risk management is critical to our mission," Saliman said. "The campus chancellors have identified a growing need to have better coordination among the campuses on compliance issues and agree that having a position at the system that has a university-wide view will strengthen our management of these issues.
"Valerie has been a leader at CU on compliance issues," Saliman added. "She is widely respected, not just in Boulder but among her peers at our other campuses and in the community. She will be a tremendous asset as we assess a long-term strategy in this important area for the university."
Simons will oversee compliance and risk management across the university for the next six months as the university determines the needed long-term structure. She will develop systemwide policies for implementing state and federal laws that regulate protected class discrimination, harassment and sexual misconduct in the university environment.
The chief compliance officer will have direct authority over campus equity offices responsible for compliance with Title VI, Title VII, Title IX, and other state and federal laws, as well as regent laws and policies, related to protected class discrimination, harassment and sexual misconduct.
"Ensuring that the university complies with federal and state laws is an essential part of creating a safe environment for students, faculty and staff," said Simons. "I am grateful for the opportunity to serve the broader university and look forward to working more closely with the system and on each of the campuses."