STORY
University Risk Management's Peet to retire after 30 years with CU
Staff member served at CU Boulder, system administration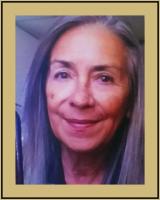 Longtime University of Colorado staff member Carolyn Peet, director of University Risk Management (URM), will retire after a 30-year career with CU Boulder and system administration.
Her roles at the university include working in the CU Boulder registrar's office, career services office and the Boulder campus Risk Management department. After serving at almost every position within URM, she was promoted in 2017 to director of the Boulder office.
Peet thrived at providing outstanding customer service, always seeking enhanced ways of offering solutions and service to the campus and community. She met every challenge and difficult situation with a smile and genuine desire to help.
In 2003, Peet was awarded the Staff Council Service Excellence Award. She enjoyed serving in the University Perspective Program and served as a member of many campus committees.
"My time at CU has been amazing, challenging and so very rewarding," Peet said. "Most importantly are the campus partners I've worked with over the years. There are so many to thank for their insights and collaboration as we worked and strived to keep the university, its employees and students safe in an ever-changing world.
"I'm looking forward to spending time with my family and friends and pursuing new opportunities. I am so fortunate to have spent most of my working career at CU and URM. Go Buffs!"
Peet's upbeat attitude and smile will be sorely missed by the university community, but we wish her well in her next journey.
Chadd Medina, associate director of the Boulder URM office, now is serving as interim director. A formal search for the director position is underway.