STORY
Two CU Boulder educators join ranks of President's Teaching Scholars
Title recognizes excellence in learning, teaching, scholarly work
Two University of Colorado faculty members have been named President's Teaching Scholars, who are recognized for expertly performing teaching and research work.
The title signifies recognition of excellence in and commitment to learning and teaching, as well as active, substantial contributions to scholarly work. CU President Bruce D. Benson solicited annual nominations of faculty across the four campuses for the designation, which is a lifetime appointment.
The 2019 President's Teaching Scholar designees are: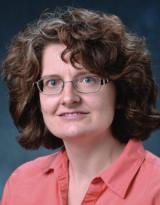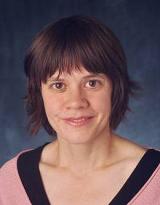 Angela Bielefeldt, Ph.D., professor, Department of Civil, Environmental and Architectural Engineering, University of Colorado Boulder
Suzanne Magnanini, Ph.D., associate professor, Department of French and Italian, CU Boulder
Angela Bielefeldt teaches undergraduate and graduate courses for civil and environmental engineering students. Her research focuses on engineering education and the Scholarship of Teaching and Learning, including such topics as engineering ethics, social responsibility, sustainability, service-learning, leadership and diversity. At CU since 1996, she is a member of the American Society of Civil Engineers Body of Knowledge 3 Task Committee and the American Association for the Advancement of Science Committee on Scientific Freedom and Responsibility. Earlier this year she became a Fellow of the American Society for Engineering Education; as of July 1, she is director of the Engineering Plus program at CU Boulder.
"I view my teaching as a lifelong journey," Bielefeldt said. "My aspirations for my students are that they hold on to their joy and excitement for learning. This attitude will form a foundation for their lifetime growth."
Suzanne Magnanini specializes in Renaissance and Baroque Literature, with particular interests in fairy tales, gender issues, and the translation and editing of early modern texts. She is currently working on a book that examines how diverse forms of censorship shaped the fairy tale tradition in early modern Italy. Her conversational approach to teaching emphasizes experiential, collaborative and task-oriented learning. At CU since 2000, she was a CU Center for the Humanities and the Arts Faculty Fellow in 2015.
"I aspire to become – and to inspire my students to become – radical trespassers who are eager to cross disciplinary boundaries in order to collaborate with faculty and their peers on projects that will challenge their skills and assumptions as humanists," she said.