STORY
TV transformation begins at Anschutz Health and Wellness Center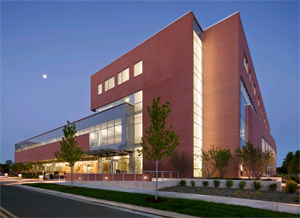 The ABC Television Network will air 13 two-hour episodes of the hit series "Extreme Weight Loss," a unique, non-competitive show about weight loss transformations. Unlike previous seasons, the first three months of the participants' journey were spent at University of Colorado's Anschutz Health and Wellness Center (AHWC).
The show documents the 365-day journey of 17 "super obese" people. The participants, whose lives have become unmanageable because of their weight, undergo a transformation not only of their bodies, but of who they are as individuals.
Holly Wyatt, MD, medical director at AHWC and on the show, is a guiding force in helping "Extreme Weight Loss" participants safely lose up to half their body weight. She works alongside transformation specialist and trainer Chris Powell.
"Taking this journey with participants as their doctor, cheerleader and biggest fan is one of the most memorable and meaningful aspects of my career," said Wyatt, the medical director for "Extreme Weight Loss." "I also struggled with weight in my teens and twenties so I can empathize with the physical and emotional challenges they face."
The Anschutz Health and Wellness Center offers some of the country's most advanced research and science-based expertise, focusing on a comprehensive wellness approach including weight loss and management, fitness and nutrition.
"It was incredible. In just one year with Holly and her team, we learned so many new things about weight loss, scientifically - as well as psychologically and emotionally," said Matt Assmus, executive producer of "Extreme Weight Loss."
"The most amazing thing is that even though Holly's team consists of the foremost obesity experts in the world, they wanted to learn from OUR experience. It's that desire to keep learning that will help Holly and her team lead the field of health and wellness," said Assmus.
Added JD Roth, executive producer of "Extreme Weight Loss" and CEO of the show's production company Eyeworks USA, "Season four of "Extreme Weight Loss" highlights a new and evolved approach to our process, which we owe largely to the commitment and expertise of the Anschutz Health and Wellness Center. We're so gratified to have partnered with this driving, innovative institution, and look forward to growing that relationship over the life of the EWL franchise."
In conjunction with the new season's launch, the CU Advocates program is hosting an informational event about the center featuring CU's James Hill, Ph.D. The May 14 presentation includes a tour of the center, an educational program and "State of Slim" book signing. Free, though registration is required – click here for details.