STORY
Todd Saliman takes reins as CU's chief financial officer
CU-Boulder alumnus brings great experience, long association with university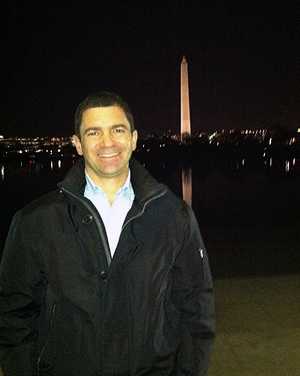 As the chief budget officer for the state of Colorado under former Gov. Bill Ritter, Todd Saliman had to steer the budget for state government through some of the worst fiscal times in nearly a century. As the new vice president of budget and finance and chief financial officer for the CU system, which also has been buffeted by fiscal challenges, those skills and experience should come in handy.
Saliman, a CU-Boulder alumnus, was appointed to the position, effective July 9, by CU President Bruce Benson. He replaces Kelly Fox, who will become the senior vice chancellor for budget and finance and chief financial officer for CU-Boulder. Saliman most recently had worked with CU's Office of Government Relations.
"I'm excited by the opportunity to take the next steps in my long association with CU and to help the university continue to serve our students and our state," Saliman said. "CU is a significant resource for Colorado and the nation that improves lives, addresses critical societal issues and is a key economic driver. I'm happy to be part of one of the top university systems in the nation."
Saliman has extensive experience in state government and with CU. After serving in the Ritter administration, he was a member of Gov. John Hickenlooper's cabinet, providing guidance on budget, legislative and policy matters. He served in the Colorado Legislature from 1995-2002; four of those years were spent on the Joint Budget Committee. He also served on the Appropriation, Finance and Local Government committees. Additionally, he has owned a private government affairs company, which had CU as a client.
"Todd brings a tremendous amount of experience and expertise to his position, and he will be a valuable part of my leadership team," Benson said. "We expect continued challenges with our budget, and Todd will help us make the most of the challenges we face."