STORY
Time-honored Norlin Charge charges on in virtual format
Regents honor Class of 2020's accomplishments
"With hope and faith, I welcome you into the fellowship. I bid you farewell only in the sense that I pray you may fare well. You go forth but not from us. We remain but not severed from you. God go with you and be with you and us."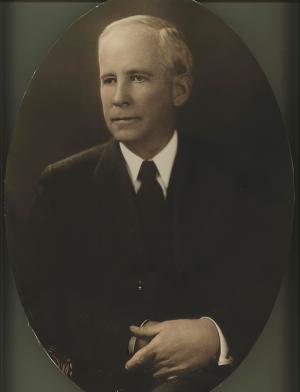 Since June of 1935, each University of Colorado graduate has heard these words concluding the Norlin Charge during commencement. The charge was written and first read by CU President George Norlin and is now traditionally read by a regent at every commencement. Yet, like so many circumstances of spring graduation, 2020 was different.
At last week's virtual commencements for CU Colorado Springs, CU Denver and CU Boulder, and tomorrow's CU Anschutz commencement, graduates and their families still witnessed – or will witness – this time-honored tradition.
Introduced by CU President Mark Kennedy, Regents John Carson, R-Highlands Ranch, Irene Griego, D-Denver, and Linda Shoemaker, D-Boulder, recited the charge as a medley, each reading a portion. The medley recognized the three regents because they will leave the board after this year when their six-year terms end.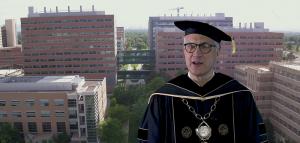 The Norlin Charge video was produced through University Relations by Elizabeth Collins, associate vice president, and Jon Arnold, web administrator, with existing photos and videos of past commencements. Campus representatives were key in getting the materials to the team.
It can't replace the feeling of unity and accomplishment of the in-person ceremony, but just as each commencement in its unique way certifies the alumni of the University of Colorado, so does this spring certify the resilience and tenacity of CU's graduates. And like the mission and vision of the university, CU and the Norlin Charge will charge onward.