STORY
Third-graders explore Auraria Library during campus tour
Interactive science, technology displays showcased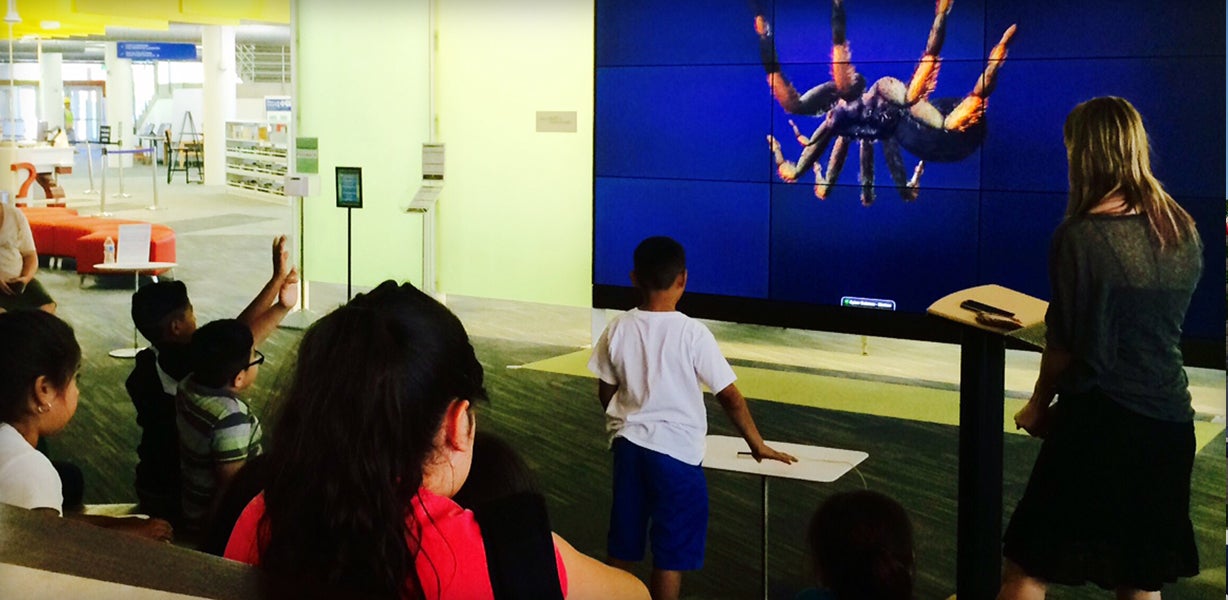 Auraria Library recently hosted an enthusiastic group of 80 students and their teachers from Denver's Doull Elementary School as part of a student tour of the Auraria Campus. The experience was geared toward inspiring the third-graders to set their sights on attending college.
The June 2 visit was great fun not only for the inquisitive students but for library staff as well. Research and Instruction Librarians Eric Baker and Diane Turner hosted a station featuring the library's anatomical models and skeletons. Work-study student employees Khadija Murad and George Tourovtsev assisted tech-savvy students with Mac software and photography in the Creative Technology Commons (CTC), and Digital Media Specialist Jenny Filipetti showed students how to use the Leap Motion controller to explore the anatomy of a tarantula and take a virtual world tour with Google Earth on the Discovery Wall. The campus tour was coordinated by Jaime Alvarez, assistant director of K-12 outreach at CU Denver.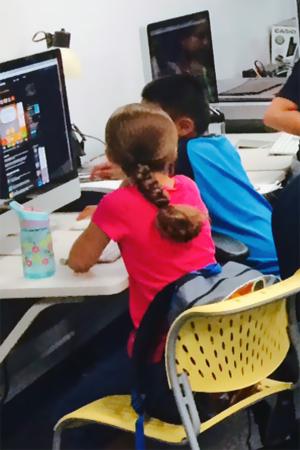 The Auraria Library Discovery Wall is designed to showcase and disseminate campus-created and academic content to the Auraria Community. It features faculty and student work related to teaching, learning and research on the Auraria Campus as well as featured highlights from Auraria Library collections.
The Creative Technology Commons is Auraria Library's convergent space for digital teaching, learning and research. It provides technology- and multimedia-related training, consultation, and tools for scholarly use. The Commons facilitates access to hardware, software and hands-on guidance in the use of media and digital technologies; it aims to support and expand digital competencies on the Auraria Campus.