STORY
Task Force on Efficiency gives president update
The President's Task Force on Efficiency will meet today for the first time since March to receive a status report on the system administration's implementation of its 36 recommendations to the president.
The task force issued its recommendations to CU President Bruce D. Benson in March, as required by the president's call to action last November. Benson charged the group with finding ways to streamline or eliminate unnecessary policies, processes and paperwork in system administration.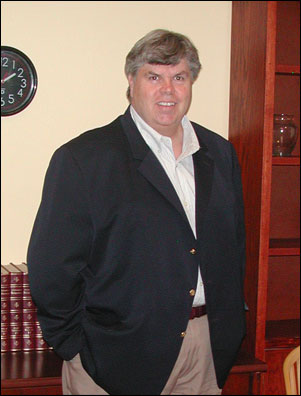 Dan Montez, Director, Office of Policy and Efficiency
Office of Policy and Efficiency Director Dan Montez, who oversaw the work of the task force along with Vice President for Administration and Chief of Staff Leonard Dinegar, said system administration has implemented or partially implemented 13 of the task force's recommendations. Eighteen are in the process of being implemented, and five are in the planning stages, he said.
In March, the task force issued a 57-page report, which included a list of top-10 aggravators for university employees. The No. 1 aggravator was, "There are too many policies that change too fast, are difficult to understand, and are not easy to find."
Montez said significant progress has been made on three of the task force's recommendations calling for policy changes to occur no more than twice a year, the development of a new, user-friendly policy Web page where all policies can be found, and the elimination of any unnecessary policies.
To read more about the Task Force on Efficiency and to offer comments and suggestions, go to https://www.cu.edu/content/provideyourfeedback.