STORY
TABOR rebates, unclear revenue picture strain Hickenlooper's proposed 2016-17 budget
Higher ed facing cuts; no state employee salary increases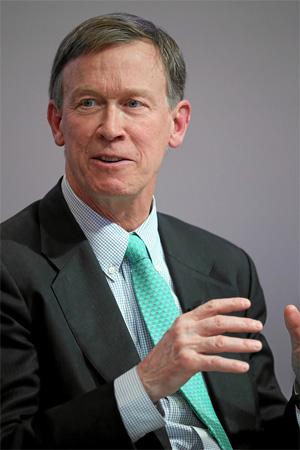 Gov. John Hickenlooper's proposed budget for the 2016-17 fiscal year totals $26.98 billion and reflects a proposed $20 million cut to higher education.
CU's share of that cut would be between $5 million and $6 million.
The governor's budget proposal, which he delivered Monday to the Joint Budget Committee (JBC), is down 0.4 percent from this year's budget. His General Fund request includes $189 million in TABOR rebates.
"This proposed budget strikes a balance between the contradictory rules in the Colorado Constitution, funding for essential State programs, and an unclear revenue picture," Hickenlooper said in a release. "We had to make difficult decisions to find this balance that will affect health care providers, students from kindergarten through college, and State workers. We look forward to working with the General Assembly and the Joint Budget Committee on the final plan."
The budget plan includes no salary increases for state employees. There also is no funding for new construction projects; the request funds continuation projects and only a portion of controlled maintenance needs.
Besides TABOR requirements, demands on the budget include increases to K-12 education ($225 million increase), Medicaid and health programs ($135 million) and restoration of the state's reserve ($160 million).
Recognizing the strain on higher education institutions, the proposal recommends that authority for setting tuition rates be retained by governing boards of colleges and universities. For the past two years, the Legislature had limited institutions to no more than 6 percent tuition rate increases. The governor's request notes that tuition increases next year would vary widely, but would average 8.7 percent.
Should state revenue exceed expectations, the governor recommends the $20 million cut to higher education be restored, thus resulting in flat funding compared to this year; he also calls for 2 percent salary increases for state employees.
The JBC begins official consideration of the request at its Nov. 12 meeting.