STORY
Sustainability panel discusses campus initiatives
Regents' University Affairs Committee heard reports on current practices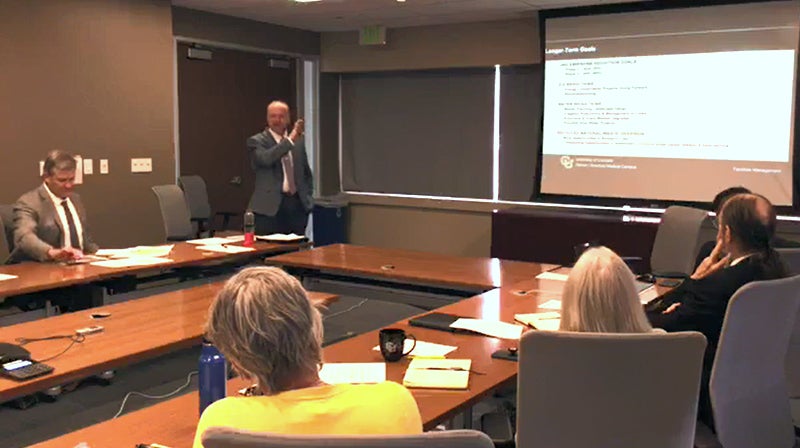 Sustainability efforts across the CU system were the topic of a panel discussion during Friday's meeting of University Affairs, a committee of the Board of Regents.
A video recording of the panel is posted here.
Providing an overview of sustainability practices at the campuses were Jay Campbell, executive director, Facilities Management, CU Denver l Anschutz; David Kang, vice chancellor, Infrastructure and Sustainability, CU Boulder; and Kent Marsh, associate vice chancellor, Campus Planning and Facilities Management, UCCS.
Materials from the presentations are posted here.
Regent Lesley Smith, a member of the committee, has made sustainability across the system a focus of her work on the board. She requested the panel discussion as part of the lead-up to next year's 50th anniversary of the first Earth Day.