STORY
Supreme Court rules against Lobato case
Long-standing dispute over state's K-12 funding won't be resolved by lawsuit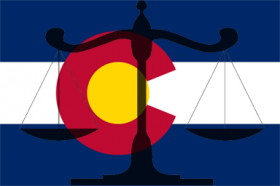 The Colorado Supreme Court on Tuesday announced its decision to overturn a district court decision in the Lobato v. State lawsuit, ruling 4-2 that the state's school finance system does not violate the constitution.
The University of Colorado Board of Regents last year voted in favor of supporting the state in the case. Lobato v. Colorado, initiated eight years ago by a group of parents and school districts, claimed that funding of K-12 schools is so low that it violates the Colorado Constitution. Had the lawsuit succeeded, it likely posed a serious threat to already limited and dwindling state funding for higher education.
The court's decision notes that current levels of funding for K-12 schools might be problematic.
In the recently concluded legislative session, Colorado lawmakers passed Senate Bill 213, a call for a reinvention of the state's school financing formula, which would be tied to a ballot initiative that could go to voters this fall.