STORY
Students briefed on how to find jobs in federal government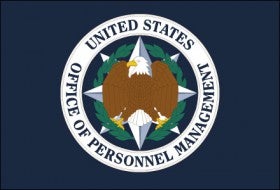 Getting a job can be difficult. Getting a federal government job can be twice as difficult, but members of the United States Office of Personnel Management (OPM) were on the Auraria Campus to give students tips on how to navigate USAJobs.gov, how to write a resume for the government sector and the opportunities for students in the government. The workshop was put on by the School of Public Affairs.
Director of OPM John Berry described the government job sector: "It's an amazing operation. Anything you can imagine, the government has a position for it."
Under President Obama, the process for students to get their foot in the federal door has become easier. Previously students competed in open competition with people who had numerous years of experience. Now there are three 'pathways' that students can take.
The first pathway is for students currently enrolled in an undergraduate program. The intern pathway gives students a paid internship and, after 600 hours, the student can be hired into a permanent position. In order to be eligible, students must be enrolled in an accredited school, ranging from high school through technical, vocational and traditional four-year colleges/universities.
The second pathway is for students who have already graduated with an undergraduate degree. Individuals are eligible for as long as two years after their degree is received, unless they are on active duty in the military; it is then extended to six years.
Especially beneficial for graduates is the fact that this pathway is not an open competition, so there are only other recent graduates applying.
"In open competition, students will always lose," Berry said.
The final pathway is for students enrolled in graduate studies. This program is called Presidential Management Fellows Program (PMF). This pathway is more directed to making the next generation of high-level management. The PMF program is very competitive, but places students in a mid-level management position when completed.
Todd Floersheim from the Recruitment Policy and Outreach team walked through how to find and apply for jobs on USAJobs.gov.
"Read the whole description, that alone will put you in the upper 10 percent of applicants," Floersheim said. He added, "Don't just send out 100 resumes that are all the same. Really take the time to tailor to each job description."
There are also programs for veterans to obtain government jobs. Shelley Anderson described the process: "Currently there are 570,000 veterans working for the United States government, and we always want to increase that number."
In addition to Veteran Affairs, representatives also were at the session from the U.S. Forest Service and the FBI (Federal Bureau of Investigation).
The pathways program just went into effect in mid-July. Floersheim said the goal is to have every agency fully updated and on board with the new recruitment system by the end of the year.
Berry said, "I am so pleased with students these days. They want to know 'where can I make the biggest difference' and that is really uplifting."