STORY
State budget advances
With CU funding intact, Long Bill goes to governor for signature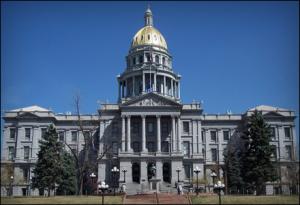 The state Legislature on Friday made official its OK of the 2016-17 budget, which now advances to Gov. John Hickenlooper for his signature.
In its final form, the Long Bill kept funding flat for higher education – an improvement over the governor's original draft, which detailed cuts that would affect the University of Colorado and other institutions. As it stands, CU will realize an increase of $1.8 million via the state's higher education funding allocation formula.
The CCHE allocation model also triggers $1.4 million in additional funding for CU financial aid.
"CU is very grateful for the hard work on the budget by the Joint Budget Committee and legislators," said Tanya Kelly-Bowry, vice president of government relations. "We thank them for avoiding funding cuts to higher education."
The state budget also potentially could bring $8 million in funding for building renovations for the planned National Cyber Intelligence Center at the University of Colorado Colorado Springs. That piece of the budget is dependent on accompanying legislation that has not yet advanced.
Also remaining in flux is the status of the hospital provider fee. The proposal being considered by lawmakers would reclassify the fee so that it doesn't count against the state's revenue limit; it's designed to alleviate potential future cuts to higher education, transportation and other priorities.
The current legislative session is scheduled to continue through May 11.