STORY
In shadows, immigrants tell their stories
Photo, storytelling exhibit 'Silhouettes' on display at CU Denver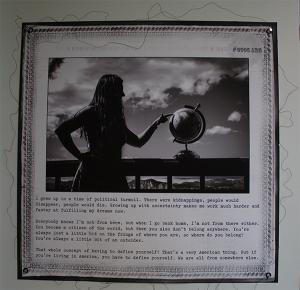 On the seventh floor of CU Denver's Lawrence Street Building, a computer lab is just left of the elevators. On the wall near the lab door is a black-and-white poster that's hard to miss. It's a short but passionate introduction to Dona Laurita's exhibition, "Silhouettes: Stories of Immigration."
The project aims to tell the stories of immigrants in Colorado, without giving away each individual's identity. In photographs, subjects are silhouetted.
Laurita, a photographer and personal historian from Louisville, started her photography journey in the mid-1980s, where her first project was documenting an apple harvest on the Western Slope. Though she started out as a writer and poet, Laurita felt photography was a visual extension of storytelling.
"It was a way for me to sustain myself," Laurita said. She became a commercial photographer and owns the Dona Laurita gallery in Louisville.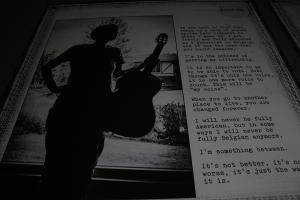 Laurita's inspiration to create "Silhouettes" started a couple of years back, when she received a National Endowment for the Arts grant to work on a project, "Stories Matter," at Noel Community Arts School in Denver. The school was chosen to participate in the Turnaround Arts initiative, which aimed to improve student engagement.
Laurita taught photography basics and talked with students about identity and personal stories. Her experience led her to the idea of creating a large, accordion-book installation with silhouettes of her students on the outside and their personal stories on the inside.
"The book became a metaphor, that you can't judge a book by its cover," Laurita said. "We don't take the time to get to know a person and their story, and that became the beginning of me working with silhouettes."
Early last year, she started photographing and interviewing several immigrants and refugees, from friends to acquaintances.
"It felt like people were hopeful talking about their story and not so scared," Laurita said. After months of interviewing and taking photos of her subjects, she compiled her pieces and created "Silhouettes," which she calls her third child.
The ongoing project has received positive reviews, but Laurita, who has been compiling her second set of pieces, noticed the openness and courage she once saw in her subjects had dissipated.
"People don't want to share their stories because they are afraid," Laurita said. "It really is building trust, so that's how I started it. I kind of had to prove myself and prove that what I was doing was honoring what their story was about and how they wanted to be portrayed."
Each individual's story is paired with their silhouette – masking their identity and putting their story in the forefront. From a Belgium physicist expressing their opinion about the American social system, to a Muslim woman admitting how difficult it can be to blend into society post 9/11, Laurita captured people from all walks of life.
Laurita's goal is to be able to visit the capital city of every state and interview immigrants, then showcase them in those cities with exhibitions.
"One of the components of this project is community," Laurita said. "The work is far from being over because we need to hear from our immigrant community. That's what our country was built on."
If there's one thing Laurita wants people to take away from her project, it's to learn compassion and empathy.
"I hope they're reminded of their humanity through this project," Laurita said. "I'm honored that people open up to me, and they really share their deep revelations and feelings."
Dilkush Khan is a student at CU Denver.