STORY
Senate to consider hospital provider fee change
Proposal earns bipartisan support in House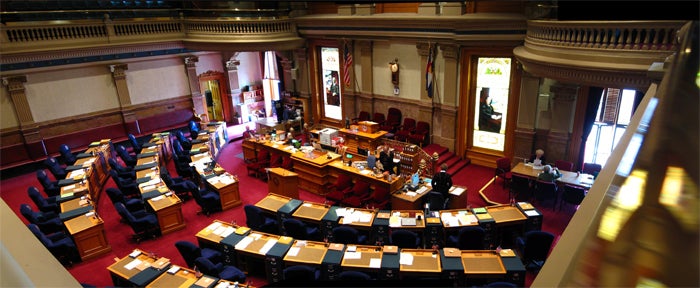 Colorado lawmakers in the House last week approved House Bill 16-1420, aimed at making a change to the hospital provider fee in order to help higher education and other state priorities.
The bill, which passed 39-26 with bipartisan support, now advances to the Senate. The current legislative session is scheduled to continue through May 11.
The intent is to reclassify the fee so that it doesn't count against the state's revenue limit. In doing so, this would alleviate potential future cuts to higher education, K-12, transportation and more.
Also being passed on Friday was HB 16-1450, a companion bill, which would determine how any newly available revenue would be distributed. The vote was 43-22, again with bipartisan support.
In other recent business at the Capitol, Gov. John Hickenlooper on Tuesday signed into law the state's $27 billion budget, or Long Bill, which keeps funding flat for higher education. Hickenlooper's original draft from late last year suggested cuts that would have affected the University of Colorado and other institutions. Instead, the 2016-17 budget represents an increase of $1.8 million for CU via the state's higher education funding allocation formula.