STORY
Revolutionize your teaching with role-playing games
Upcoming free events offer introduction to engaging education approach
The Student Success Innovation Incubator team at CU Boulder invites faculty, graduate students and staff members from the CU system to participate in their fall Reacting events.
Role-playing games have gained momentum in higher ed as educators recognize the potential for students to become engaged with primary texts, important ideas and skill development in critical thinking, persuasive writing, public speaking, leadership and teamwork.
An example is CU Boulder's Reacting to the Past, a role-immersion, active learning pedagogy where students are assigned character roles with specific goals and must communicate, collaborate and compete effectively to advance their objectives.
These events are free, but space is limited, so RSVP now to reserve your seat:
Play a Micro Reacting Game
9-11 a.m. Oct. 15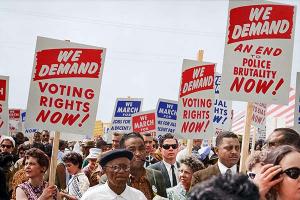 Michaele Ferguson, associate professor of political science and a President's Teaching Scholar at CU Boulder, will give a virtual introduction to Reacting to the Past. The session will start by playing a mini-game, set at the 1968 Democratic Convention in Chicago, where delegates and protesters clash over civil rights, freedom of speech and the war in Vietnam. Then we will talk about the benefits of role-playing and how you can adopt Reacting to the Past into classes across the curriculum, from sciences and engineering to literature and law. Space is limited so RSVP to hold your spot.
Join a virtual conversation with "Minds on Fire" author Mark Carnes
3-4 p.m. Nov. 5
Mark Carnes is professor of history at Barnard College and the author of "Minds on Fire: How Role-Immersion Games Transform College." This book encourages faculty to think about the importance of play, subversion and empathy through role-playing as pedagogical techniques to engage students in learning and set their minds on fire. RSVP now to hold your spot.