STORY
Registration open for CU Diversity and Inclusion Summit
Systemwide event set for Nov. 13-14 at CU Boulder
Registration is open for the 2018 CU Diversity and Inclusion Summit, set for 9 a.m.-5 p.m. Nov. 13-14 at CU Boulder's University Memorial Center.
"Intent vs. Impact: Improving Inclusive Interactions" is the theme of the event, which is free and open to all faculty, staff and students systemwide.
From the organizers:
"Too often, diversity and inclusion experts hear about individuals or groups receiving well-intended communication from others that leads to unwanted or harmful impact. This dynamic can play a key role in leaving individuals or groups feeling divided — and in preventing our progress as an inclusive community.
"Our goal with this year's Diversity and Inclusion Summit is to bridge this gap and lessen the divide between intent and impact. The summit sessions will offer information on becoming aware of such occurrences and learning behaviors to mitigate them. The goal is to bring individuals and groups from across our four campuses — from many different backgrounds and lived experiences — closer together in our collegiality and humanity.
"We are building upon and beyond discussions of implicit bias and microaggressions this year to engage our broad university community in dialogue and practices that promote our values and improve inclusive interactions."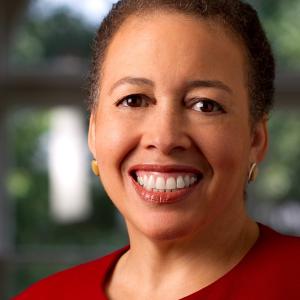 The keynote address will be delivered by Beverly Tatum, Ph.D., at 10 a.m. Nov. 13. She is the author of the best-selling "Why Are All the Black Kids Sitting Together in the Cafeteria? and Other Conversations About Race."
Tatum, president emerita of Spelman College, is a clinical psychologist widely known for both her expertise on race relations and as a thought leader in higher education. Her 13 years as president of Spelman College (2002-2015) were marked by innovation and growth and her visionary leadership was recognized in 2013 with the Carnegie Academic Leadership Award.
Questions: odece@colorado.edu