STORY
Regents zoom in on strategic plan's Diversity, Equity and Inclusion emphasis
Board retreat features first in-depth examination of plan's pillars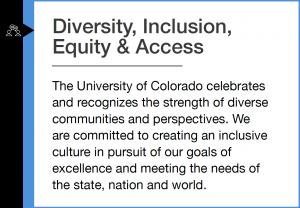 The University of Colorado Board of Regents took the first of what will be a series of deep dives into pillars of the recently completed Innovating for the Future systemwide strategic plan. The board on July 13 heard from campus representatives about initiatives and progress related to the Diversity, Equity and Inclusion (DEI) pillar of the plan.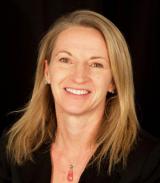 The presentation came as part of the board's summer retreat in Tabernash, the first time the regents have met in person in more than a year. The session was led by the planning co-chairs Sharon Matusik, dean of the Leeds School of Business at CU Boulder, and Todd Saliman, whom the board appointed as CU system president in May while it conducts a search for a permanent president.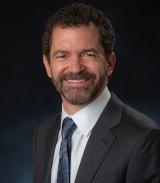 More than 600 people from across the system, as well as shared governance groups, engaged in the strategic planning process over the past two years, Matusik said. The regents are expected to formally adopt the plan at an upcoming public meeting.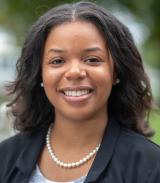 The panel discussion featured specific efforts on campuses, in addition to a video in which system Chief Diversity Officer Theodosia Cook outlined her office's major areas of focus, including efforts to create a collaborative environment across campuses, community outreach, promoting pay equity, and engaging in legislative relations, particularly the successful push to grant resident tuition to members of Indigenous tribes with historic ties to Colorado.
The panelists were Patrick O'Rourke, chief operating officer at CU Boulder; Regina Richards, vice chancellor for diversity, equity, inclusion and community engagement at the CU Anschutz Medical Campus; Antonio Farias, vice chancellor for diversity, equity and inclusion at CU Denver; and Joshua Dunn, professor and chair of the Department of Political Science at UCCS.
Their discussion ranged from how to increase diversity among faculty and staff to the particular diversity needs of an academic medical center to supporting students to ensuring free expression remains an integral part of campuses.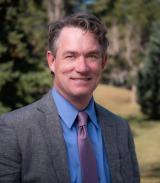 "When we're talking about diversity, equity and inclusion, words matter," O'Rourke said. "We're talking about three different things. We shouldn't just treat people as numbers.
"We're not going to hire and recruit our way into better diversity; we've got to hire and recruit people and then support them," he said.
The Board of Regents has established diversity, equity and inclusion as core values of the institution through its guiding principles and implements those principles through regent policy, but the board has an important role in articulating CU's commitment, he said.
O'Rourke added, "You set the tone and you should be asking us not just, 'Are you making the numbers?' But, 'What are you doing to promote the values of DEI across CU?'"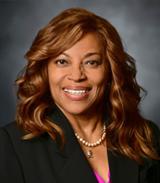 Richards agreed, talking about building a culture across the CU Anschutz Medical Campus that values and embraces DEI. She talked about building partnerships not only on the campus, but also in the surrounding community.
"I had to engage. I had to admit that we haven't done everything right," she said. "We had to ask, 'How do we make the community feel like they belong?'"
It was especially important to connect with students, she said.
"It's about openness and creating a culture where they understand it's OK to have different views," Richards said.
The students were important contributors to the DEI and community engagement strategies that guide how the campus will proceed, she said. The newly formed Chancellor's DEI and CE Leadership Council used the Black Student Collective Resolution document – presented to Richards, Chancellor Don Elliman and Shanta Zimmer, senior associate dean of the School of Medicine – as a launching pad for developing the campus-wide DEI and CE Strategic Initiatives.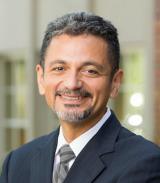 CU Denver's Farias said students should be the focal point for DEI efforts, but those efforts should extend beyond their time on campuses.
"We need to be talking about the student experience from the first touchpoint through the time when they are alumni," he said.
He also noted CU Denver's efforts to become an equity-serving institution and their implications.
"What is equity serving? Equity means leveling the playing field," Farias said. "Fundamentally, equity is about feeling valued and adding value to one's educational experience. Students from different backgrounds have different experiences and needs."
He used the analogy of offering every student who walks on campus a new pair of shoes. "One-size-fits-all doesn't work. Not everyone wears a size 9," he said. "We have to recognize that different students have different needs.
"We really need to move beyond the numbers, but we're not going to move beyond the numbers until we have a system about what we're going to do," Farias said.
CU Denver's recently developed strategic plan will help create that system, he said.
The discussion also touched on ensuring that free speech continues to thrive on CU's campuses. UCCS Political Science Professor and Department Chair Josh Dunn said public universities have a particular obligation to model how informed discussion on controversial topics can happen.
"I hope what we do in the CU system is produce students who go out in the real world and be models for how this can work," Dunn said.
He pointed to UCCS's Center for the Study of Government and the Individual as a vehicle for making that happen.
"It teaches students to address controversial topics in a civil way on issues they disagree about," he said.
The center hosts at least one major event annually that examines a facet of the public free speech discussion. He also pointed to seminars the center hosts for faculty, on campus and in K-12, on First Amendment protections.
"We think it's important to spread this message to the broader community," Dunn said, "and I think there's reason for optimism."