STORY
President Saliman discusses priorities, challenges with Faculty Senate
Outreach, advocacy for increased state funding are ongoing pursuits
President Todd Saliman appeared at the Faculty Senate's meeting last week to discuss current priorities and challenges facing the university.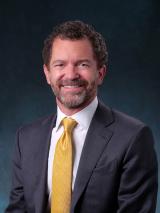 During the group's Oct. 27 meeting, which was held virtually, Saliman began by thanking faculty for all they're doing during a difficult time.
"People are still getting sick – the impact of COVID is continuing. There are mental health impacts and workforce impacts that are affecting everyone," Saliman said. "We need to express gratitude for one another a little more often, so thank you for all you do every day."
Saliman outlined five key, overlapping areas that are crucial to the university and its mission:
Student success, teaching, learning. "Graduation and retention rates are areas where we have work to do," Saliman said. Overall retention rates are below those of peer institutions, and there's a gap between the total student population and underrepresented groups.
Research, scholarship, creative work. "My last newsletter was on that topic and the incredible work we're doing there." Read the President's Newsletter here.
Reflecting the diversity of Colorado. "We need to make sure we're not just recruiting students, faculty and staff who are representing the diversity of the state, but also retaining them," Saliman said, adding that "the campus culture issues are even more challenging."
Outreach and engagement. "We've been traveling around the state, talking to people," Saliman said. "We're hearing the need for all of our campuses to have more of an ongoing presence around the state. So we're going to be hiring additional outreach people who are embedded in communities around the state. They'll identify opportunities for each campus in those communities. Campuses can't be everywhere all the time, so I want to help facilitate that."
Marketing and communications. CU is choosing a marketing firm to help redefine the university's marketing plan and messaging for the state, Saliman said. "That really gets to the bragging piece of it. As we're traveling throughout the state, we want people to appreciate and to be aware of the extraordinary work we're doing."
Health care. "We want to promote the extraordinary health research going on at CU Anschutz, especially, but at all our campuses. We want to do what we can to shine light on that work."
Saliman acknowledged the ongoing challenge of securing funding to support initiatives in these areas. He said CU and other institutions of higher education across Colorado presented a unified front to state leadership when seeking funding during the last budget cycle, and that the same unity will be necessary again this coming year.
"At the end of the day, this annual work we do at the (Joint Budget Committee) and the Legislature is not enough," Saliman said. "So that's part of what this outreach work is intended to do, is raise public support for CU and for higher education."
Also at last week's meeting of the Faculty Senate and Faculty Council:
Judi Diaz Bonacquisti, senior diversity officer, and Emily Osan, DEI specialist, discussed ongoing diversity, equity and inclusion work taking place across the university. Bonacquisti, who joined CU last month, said she is learning about initiatives at the campuses and the system, including gaining background on the Campus and Workplace Culture Survey.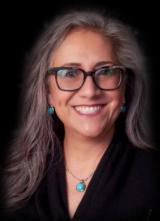 Bonacquisti said her role consists of two sets of responsibilities, one of which is to serve as a conduit between President Saliman and the campuses on DEI matters. The other is helping the CU system administration offices to bolster their workforce diversity.
"I look forward to meeting many of you and hope to be working with you in partnership," Bonacquisti said. "This work won't go anywhere in isolation. … I look forward to seeing what's possible throughout our institutions."