STORY
President Kennedy on racial injustice, Supreme Court's discrimination ruling
In messages, system leader highlights necessity of speaking out, taking action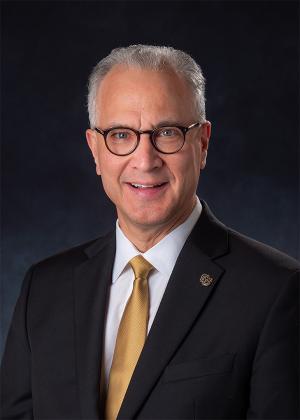 CU President Mark Kennedy says recent social justice protests and the events that inspired them can inform and guide the university community as it moves forward.
"As a higher education institution, we have a special obligation to confront racism," Kennedy wrote in a communication to the CU community. "Teaching and research, and understanding ourselves, our communities and the physical world, and sharing those understandings is our reason for being."
Kennedy wrote that he is challenging himself and the entire CU community to recommit to the work ahead.
"And I ask us all to be what we encourage our students, faculty and staff to be – lifelong learners. And in addition to being lifelong learners about history or engineering or the arts, we must be lifelong learners about issues of justice, equality and inclusion. I am confident that by working together, we can make a difference, just as our university has for nearly a century and a half."
Kennedy also posted a new video that elaborates on the message and describes "actions we're taking to be the university our students, state and nation need now and in the future."
Monday's news that the U.S. Supreme Court had ruled that federal civil rights law protects gay, lesbian and transgender employees also inspired a statement from President Kennedy:
"The decision (Monday) by the United States Supreme Court that civil rights law barring sex discrimination in the workplace applies to gay, lesbian and transgender workers affirms and aligns with the University of Colorado's values, as well as with its policies that protect employees on the basis of sexual orientation, gender identity and gender expression. Our people are our most important asset at CU, and this decision confirms what we have always believed and have codified in university policy – that discrimination has no place at our university."