STORY
Policy on workplace bullying now in effect
Governance groups worked with administrators to develop new APS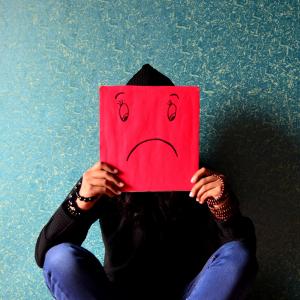 A workplace bullying policy that governance groups called for in recent years has been adopted by university administration.
The approval of APS5059-Workplace Bullying, which took effect on June 1, 2019, was announced by the Office of Policy and Efficiency (OPE).
The systemwide Staff Council and Faculty Council began calls for such a policy in order to foster a climate where workplace bullying is discouraged, and to inform employees that any incident can be subject to discipline.
As adopted, the policy prohibits all forms of abusive workplace behavior, including conduct that is threatening, humiliating or intimidating, as well as work sabotage and any related retaliation.
The policy was reviewed by the campus chancellors and approved by then-President Bruce Benson at the May 30, 2019, TEAM Meeting.
Tamara Terzian, chair of the Faculty Council's Personnel and Benefits Committee, helped lead an effort to develop the policy, involving a task force and working with administration.
"I feel this sends a clear message to all faculty, staff and hopefully students that we value having a good workplace environment," Terzian said. "We are committed to creating an environment where everybody is included. We work hard to achieve our individual and community goals."
Terzian thanked Jeremy Hueth, University Counsel managing associate, for his work in developing the policy. Early in the process, he noted the challenges in developing such a policy, which walks a fine line of regulating conduct – the encouragement of collegiality and discouragement of emotional or psychological abuse in the workplace – without conflicting with academic freedom and freedom of speech.
Terzian said her committee believed it was important to define workplace bullying in policy.
"How can people distinguish between harassment and bullying if you don't define it? This policy defines it, names it," she said.
For additional information on system policies, go to: http://www.cu.edu/ope.