STORY
Philanthropy at Work: Julia Cummings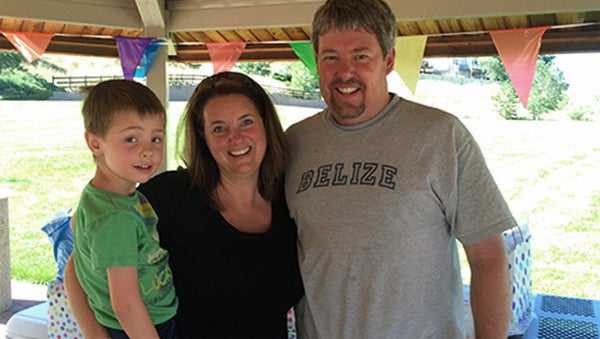 Julia Cummings is the director of marketing at the School of Education and Human Development at the University of Colorado Denver. She also is a two-time CU alumna, having earned her bachelor's degree at CU-Boulder and her MBA from CU Denver. During that time, she also was a scholarship recipient.
"While I was getting both degrees, I received several leadership scholarships, which made it easier to afford books and make it through the process," she said.
Now, Cummings feels it's time she gives back to CU. Three years ago, she began to give through a monthly payroll deduction to the School of Education & Human Development Scholarship (SEHD) Fund, which she said was "really easy and painless."
"My hope is to give back at least the amount I received in scholarships by kind donors. I'm giving out of thanks and because I'm grateful for what others have given to me and now it's time to pay that generosity forward," said Cummings, who estimates she received about $3,500 in scholarships between the two degrees she earned at CU. Now, she's the one making scholarships possible for CU students.
"I am most inspired by the students we have. They all want to give back to the community; many of our students hope to become teachers, counselors or educational leaders, and most of them want to work with culturally and linguistically diverse families and individuals," she said.
In 2014, the School of Education and Human Development began to offer a new undergraduate degree with specialties in four areas: Early Childhood Education (birth through age 8), Elementary Education (ages 5 through 12), Special Education (ages 5 through 21) and Human Development and Family Relations. The program prepares students for careers in early childhood education, elementary education, special education or counseling.
Cummings said that the SEHD fund she contributes to gives student scholarships to undergraduate students who wish to become teachers, counselors and leaders in community organizations.
"One of our initiatives here is to recruit teachers of color and teachers from underserved communities. Our hope is to help them get their degree and teaching license and go back to the community where they went to school and inspire others to do well in school and get a college degree," she said.
"I believe in putting my money where there is the greatest good, and I know our school is doing terrific things. I feel that if I'm going to create marketing materials for fundraising that ask people to give to our school, then I want to be a part of that solution as well. I know we have students who really need and deserve those scholarships."