STORY
New grant program for early career biomedical researchers debuts at CU
March 15 deadline set for grant applications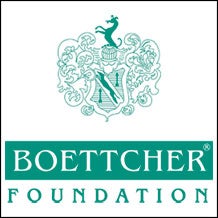 University of Colorado biomedical researchers just starting out in their careers now have a professional avenue that could speed their transition into independent research.
The Boettcher Foundation is sponsoring the Webb-Waring Biomedical Research Awards Program, which is aimed at supporting early career biomedical researchers whose work has a direct impact on human health. Materials for grant applications, due March 15, are available atwww.cu.edu/boettcher.
The grant program at CU will provide a minimum of $200,000 and a maximum of $350,000 payable over up to three years to awardees, who will receive the title of Boettcher Investigator. Applicants may send inquiries to webb-waring@cu.edu, and should not contact the Boettcher Foundation directly.
Program Manager Enid Ablowitz said CU would receive $700,000 this year through the prestigious grant program, which will allow for two or three investigator awards. The president's office will manage the competitive peer review process for CU grant applications, and awards will be announced in June to support work beginning July 1.
Associate Vice President David Braddock, who is serving as the research officer, called the new program, "an exciting opportunity for early career biomedical researchers." He encouraged all qualified CU candidates to apply. Additional Boettcher investigators will be named at other Colorado research institutions.
"This new program targets a critical resource gap in Colorado's biomedical research enterprise and we expect to see not only exciting new discoveries that improve human health, but also the advancement of the careers of the best and brightest of promising scientists at our research institutions," said Tim Schultz, president and executive director of the Boettcher Foundation. "No other program in Colorado is focused on these critical needs and the foundation is proud to contribute to the future of the state in this new program."