STORY
Nesbitt to join American Diabetes Association
VP for Administration to depart CU in March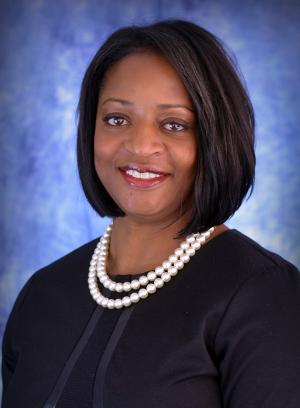 CU Vice President for Administration Kathy Nesbitt is leaving the university in March to become chief operating and strategy officer for the American Diabetes Association (ADA).
Nesbitt, who has been at CU since 2015, said the move is a bittersweet one. She will leave CU March 17 and begin her new position March 22.
"I'll miss the great friends and colleagues at CU, and as a strong believer in the power of higher education to change lives, I have appreciated being part of this wonderful enterprise," she said. "But the American Diabetes Association is a tremendous organization and a cause near and dear to me, so I'm excited for a new challenge."
The ADA is a national network of more than 565,000 volunteers, their families and caregivers, as well as a professional society of nearly 20,000 health care professionals.
CU President Mark Kennedy said Nesbitt made important contributions to the university community during her six years in leadership.
"Kathy has been a trusted and valued member not only of my executive team, but also of the entire CU community," he said. "As an alumna of CU Boulder, she exemplifies the myriad ways our people make a difference. We are fortunate that she made such a big difference at her alma mater."
Kennedy said that while he is disappointed to lose Nesbitt, he understands and supports her move.
"Part of the measure of Kathy's success at CU is the fact that national organizations such as the ADA seek people with a track record of success in complex organizations," he said. "Our employees, students and state have been beneficiaries of her great work and her expertise and experience. Her skills will now benefit people with diabetes, their families, caregivers and medical professionals."
Some key accomplishments during Nesbitt's tenure include the successful consolidation of $40 billion in CU's optional retirement portfolio, numerous upgrades to aging and inefficient technical infrastructure, championing benefits for transgender members of the CU community, and successful shepherding of the CU Health Trust.
Before joining CU, she was executive director of the Department of Personnel and Administration for the state in former Gov. John Hickenlooper's administration. In addition to her undergraduate degree from CU Boulder, she earned a juris doctorate from Southern University Law Center.