STORY
Neguse to discuss student advocacy at COLTT 2021
Register now for Aug. 4-5 event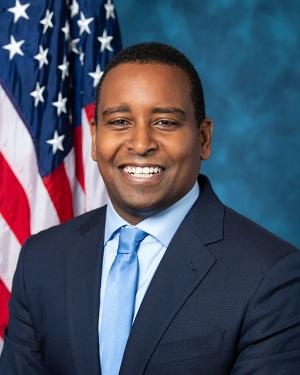 The upcoming Colorado Learning and Teaching with Technology (COLTT) Conference is hosting Rep. Joe Neguse in conversation with student leaders to address the power of student advocacy in shaping policy on today's most pressing higher education issues.
Neguse, a Lafayette Democrat representing Colorado's 2nd Congressional District, is a CU Boulder alumnus and former member of the Board of Regents.
This plenary session, set for 11 a.m. Aug. 4, will be followed by an open session for COLTT attendees to speak with student leadership.
This year's virtual conference will again feature leading-edge innovations and supportive education. For years, COLTT has been convening leaders and novices from across the state, as well as building a systemwide CU community of practice. This ongoing connectivity leads to the sharing of knowledge and practices, builds a network of practitioners and has actionable outcomes.
View the full COLTT schedule for information about additional plenaries, featured speakers, topic tracks and more.
To secure a spot at COLTT 2021, register now for the Aug. 4-5 event. Registration is $25; student registration is free.
Questions: coltt2021@executivevents.com.